Technology Enabled Real Assets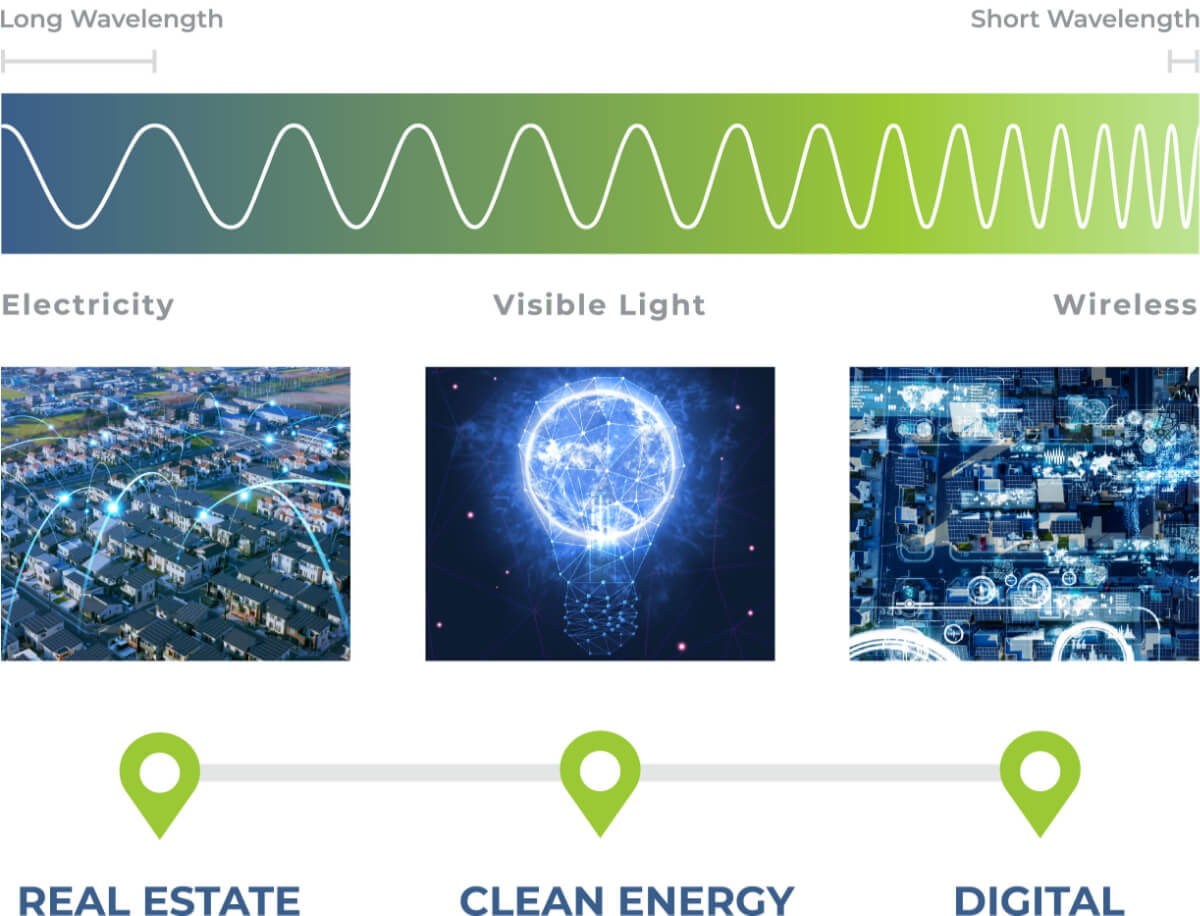 Thematic approach, rooted in deep proprietary research & analysis
Before considering an opportunity, we develop an informed thesis through a methodical research-driven process.
Our process involves studying global trends across real estate, clean energy and 5G to better understand commercial models and technical solutions utilized across markets, not just the United States.  We often find innovation and technical solutions developed, particularly in emerging markets are well suited for consideration in our integrated strategy.  Looking beyond the domestic market enables us to look at investments through different lenses, including, economic, demographic, technical, and commercial.
In the complex real assets industry, technology is changing how we think about product, utilities (Energy, Data) and earnings growth.  We understand the difficulty of managing profitable investments amidst technology changes, the current interest rate environment and the search for yield amongst allocators of capital.
We believe that matching and integrating business activities across real estate, energy and digital, with a focus on technology enablement improves earning growths and shortens capital re-investment cycles.
We look for investment opportunities that have a strong real estate asset (what we refer to as the "Bond") as well as an asset with potential for more robust growth through internal re-investment, clean energy and digital network deployment (what we refer to as the "Call").